Cell Phone Card Holder-Leather Adhesive Pocket(Carbon Fiber Texture)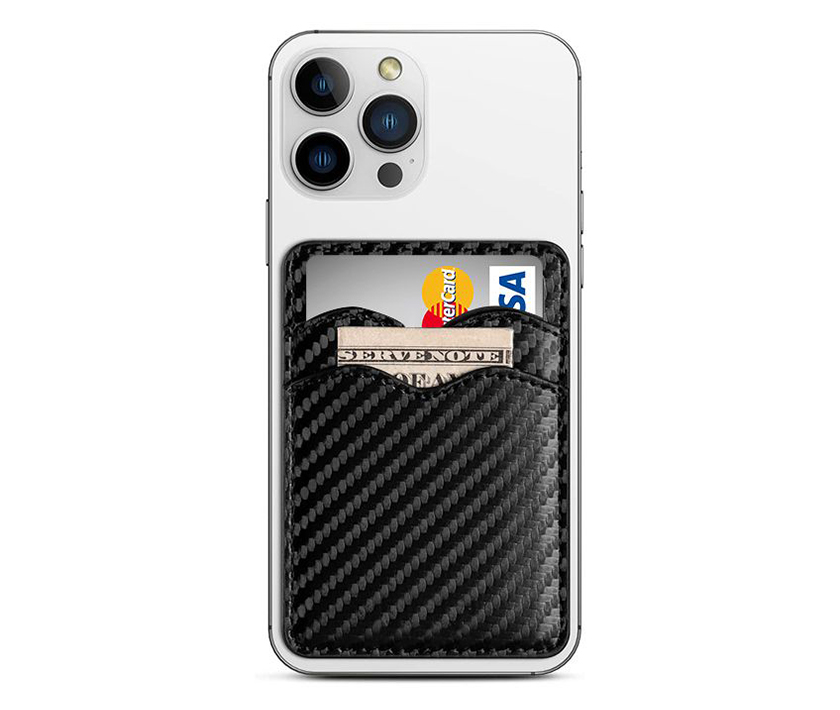 For:iphone 14/iphone series/Samsung/Xiaomi/Huawei/All Phone
Material:PU Leather
Commodity code:PTKB
Color:Black/Green/Blue/Pink/Brown/Carbon Fiber Texture
Weight: 20g
Product Description :
1.Double slots design allows you quick access. There's enough room for 1-2 cards and a little bit of cash allows you to classify your items easily.
2.Made of premium supple leather, which offers a soft touch and luxurious appearance.
3. High-quality double coated tissue tape backing for stickiness lasts for a long time.
4.Style, color, leather can be customized
5.Magsafe version optional
More product images will be uploaded soon...